A wallpapered ceiling can create a really dramatic effect in a room and we've seen some really great examples in the past year or so. With bolder design decisions being made all around lately, expect this trend to become an increasingly popular option for creating visual impact.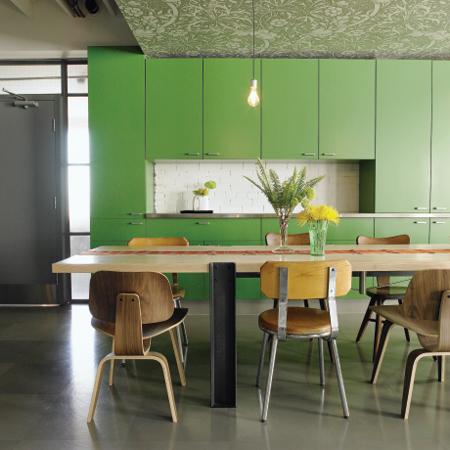 The kelly green cabinets in this loft kitchen featured in Canadian House & Home brighten up the space and serve as a focal point while the paisley wallpaper softens and provides balance.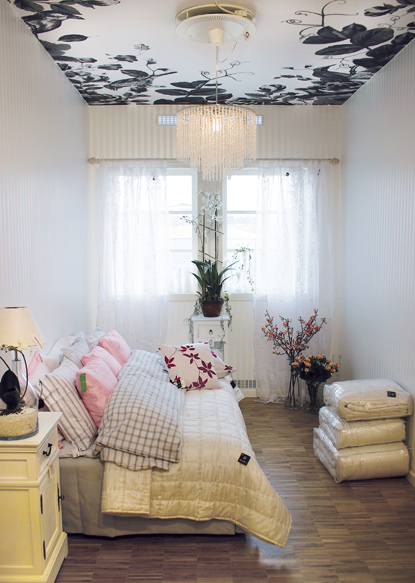 This wallpaper designed by Lisa Bengtsson is customizable and really works to define the space.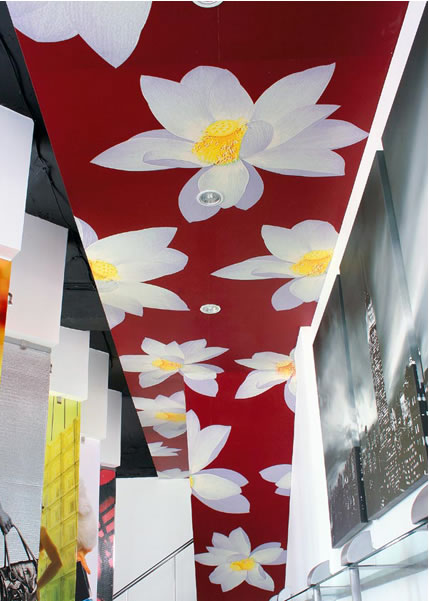 This floral wallpaper application is a custom print by Ekta Imaging.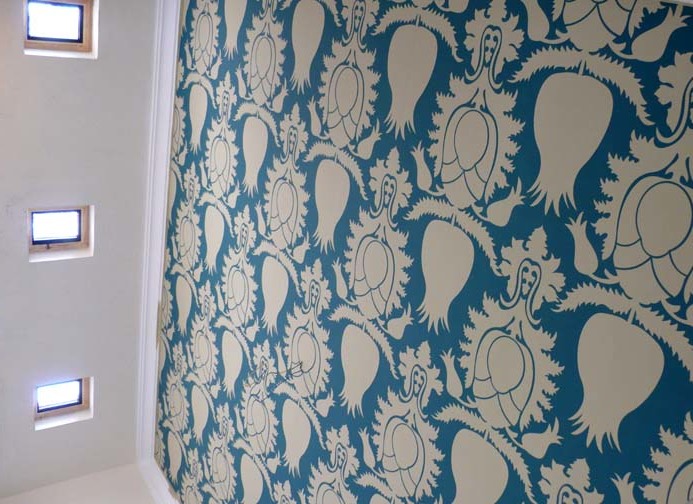 Maryam mentions this ceiling being painted, but because the design is so detailed I wonder if it's paintable wallpaper. If not, then it's a pretty amazing paint job! Image via.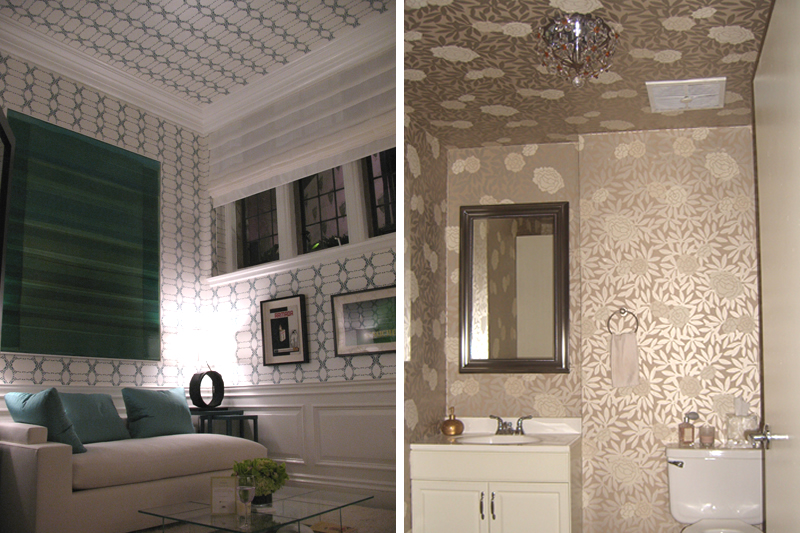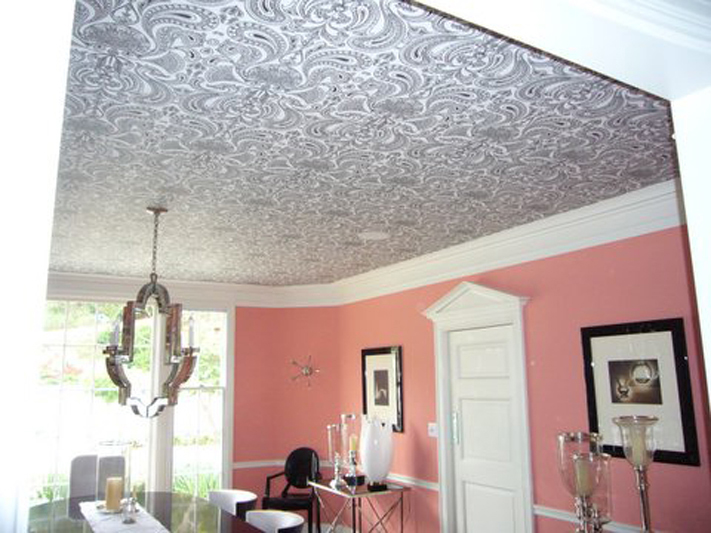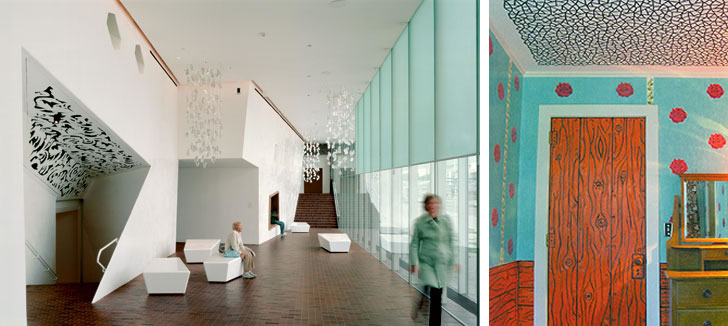 Wallpaper can hide flaws or define odd shaped areas. Images via.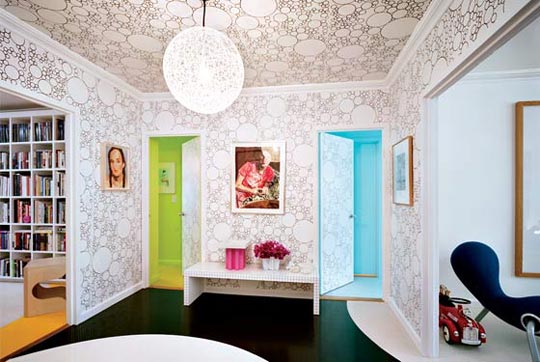 Christiana Coop, interior design consultant and U.S. rep for Ferm Living, turned her San Francisco apartment into a lab of sorts.  Coop wallpapered everything there was to wallpaper, including her bathroom ceiling.
0
Tags: Modern Home Design, Modern Interior, Modern Room
This entry was posted on Thursday, January 14th, 2010 and is filed under
Modern Home Design
. Both comments and pings are currently closed.