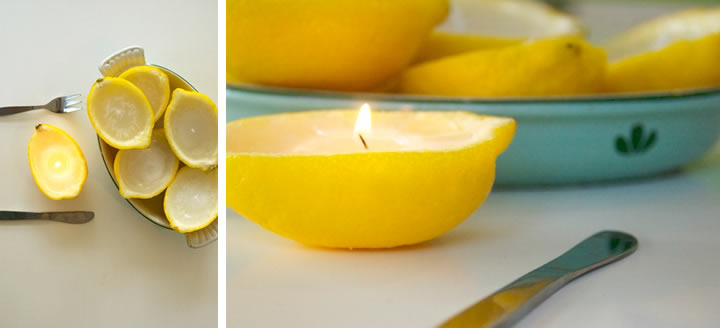 Okay, I'm done with winter! I can't take it anymore! My toes are numb, I'm constantly wrapped up in blankets, and I've been drinking hot chamomile tea by the gallon. I'm ready for a little warmth. These sweet little lemon candles posted on Mus might be just the pick me up I need to make it through the next few weeks of cold weather before it finally starts warming up for spring. I bet they smell delicious.
Found via Say Yes to Hoboken.
.
Tags: Modern Home Accessories, Modern Interior, Modern Room
This entry was posted on Wednesday, February 17th, 2010 and is filed under
Modern Home Design
. Both comments and pings are currently closed.