I like our fruit bowl. It's pretty modern – metal and wood – and I picked it up for like $2 bucks at Big Lots before we got married. (You can can hardly beat that!) It's been good to us all these years, but on occasion I find myself tempted to be unfaithful to my fruit bowl. This is one of those times.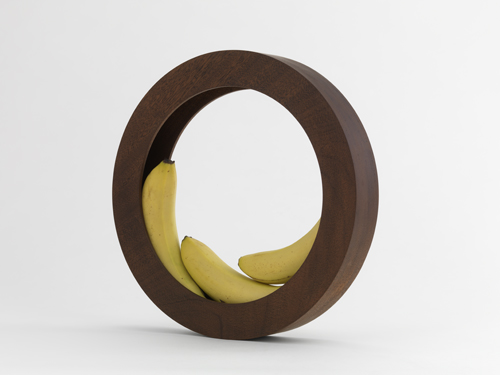 Check out this bad boy! It's part of the Vessel series designed by Helena Schepens. Doesn't it make you want to go eat some fruit? If I had this I'd constantly be refilling it. It's like a work of art!

Now if you'll excuse me, I'm going to go eat a banana. (Shh… Don't tell my fruit bowl.)
0
Tags: Modern Art, Modern Home Accessories, Modern Kitchen
This entry was posted on Wednesday, March 3rd, 2010 and is filed under
Modern Home Design
. Both comments and pings are currently closed.