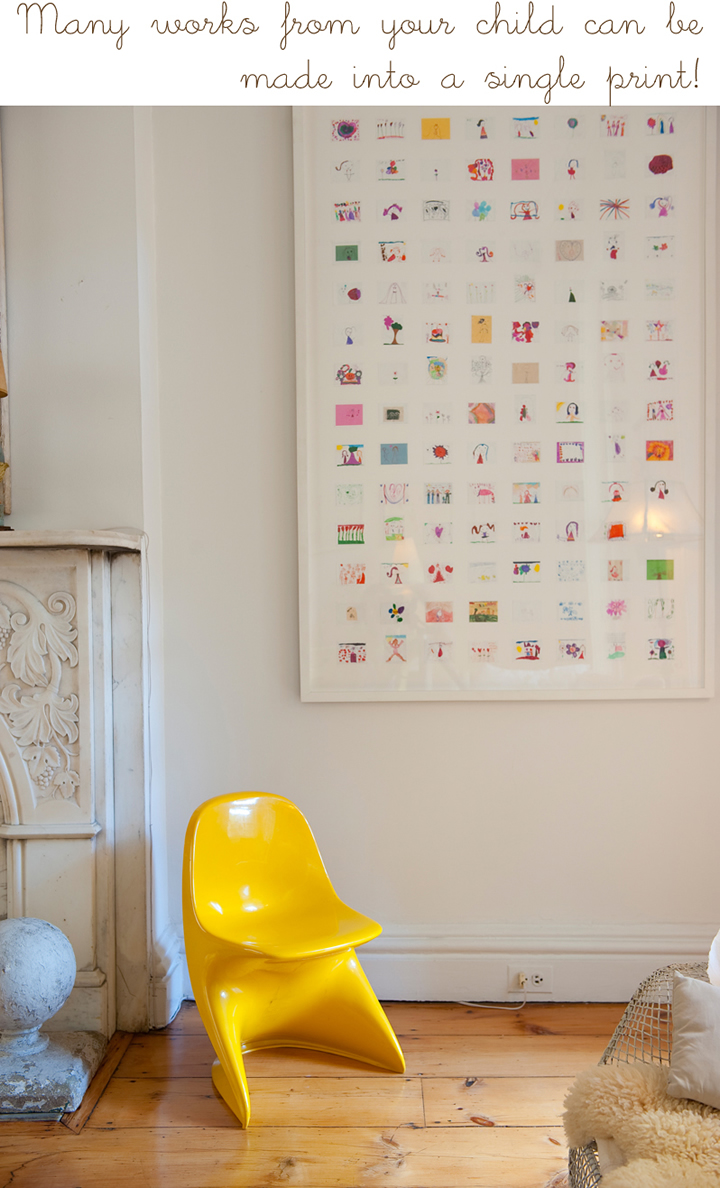 I came across this clever idea for displaying children's artwork over at Decor8. This poster would be cool on its own, but if you look closely it's actually individual kid creations combined into a single print! It's  great idea that might be worth trying if you're running out of places to display your child's art.
P.S. I'm also digging that awesome yellow chair. Yellow makes me happy!
Tags: Modern Art, Modern Home Accessories, Modern Kids
This entry was posted on Monday, March 1st, 2010 and is filed under
Modern Home Design
. Both comments and pings are currently closed.