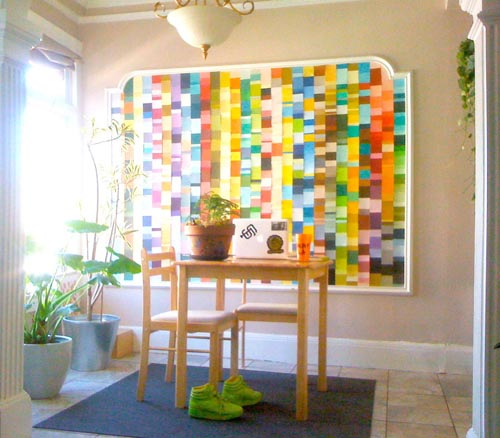 Here's a cool way to dress up your walls with some uber cheap custom artwork – PAINT CHIPS! See it here.
0
Tags: Modern Art, Modern Home Accessories
This entry was posted on Monday, August 30th, 2010 and is filed under
Modern Home Design
. Both comments and pings are currently closed.