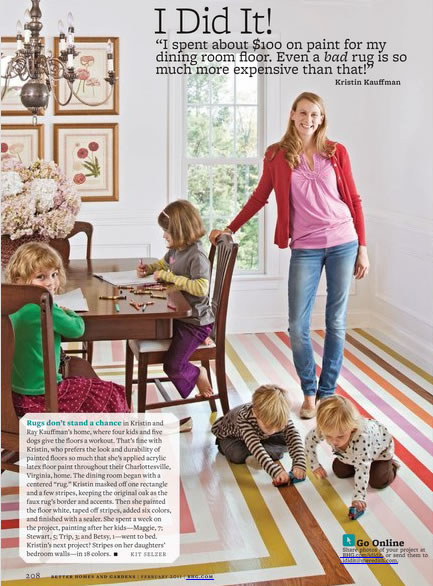 I'd paint pretty colorful stripes on my floors!
*P.s. Be sure to enter the Exclusively Erin giveaway!*
(Image: Better Homes and Gardens via You Are My Fave)
0
Tags: Modern Home Decor, Modern Interior
This entry was posted on Tuesday, February 8th, 2011 and is filed under
Modern Home Design
. Both comments and pings are currently closed.