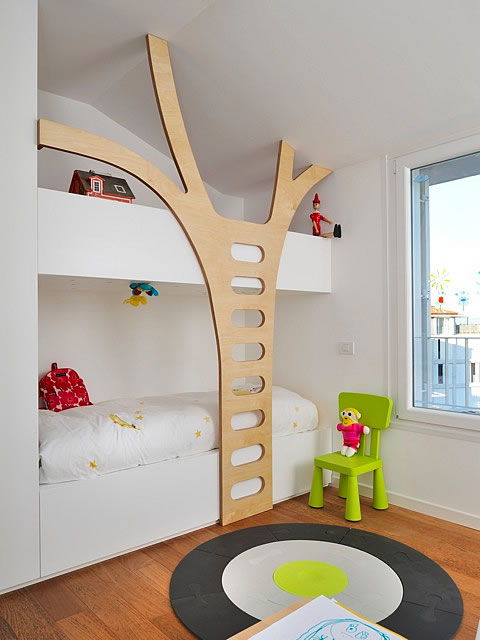 How great is this bed?! I love seeing whimsical design elements applied in creative ways. Not only would the tree ladder be a fun climb for the kiddos, but the branches serve as safety rails for the top bunk. (Though it looks like that space here is used for play rather than sleeping.)
Image via Design East. Found via Pinterest.
0
Tags: Modern Home Design, Modern Kids, Modern Room
This entry was posted on Wednesday, September 19th, 2012 and is filed under
Modern Home Design
.