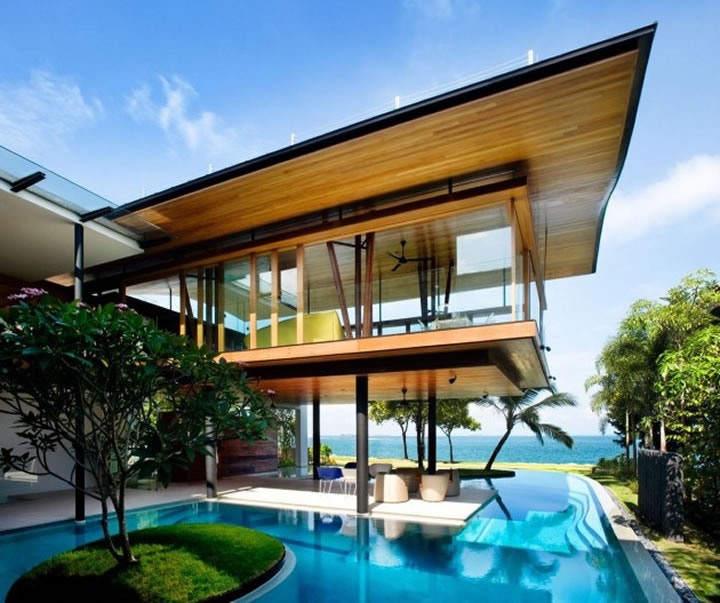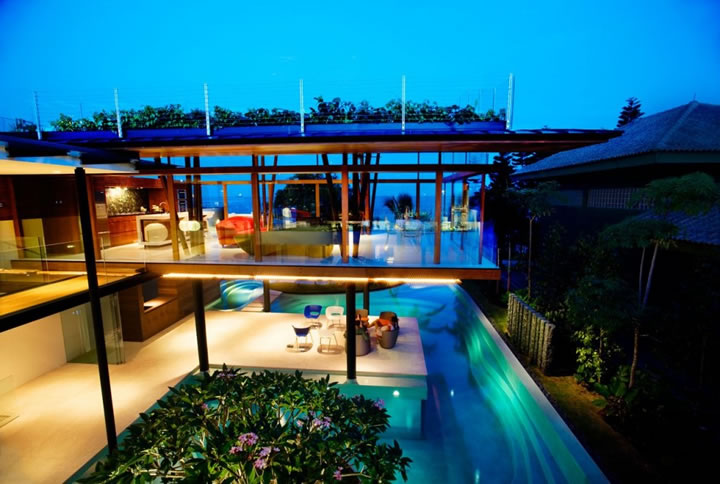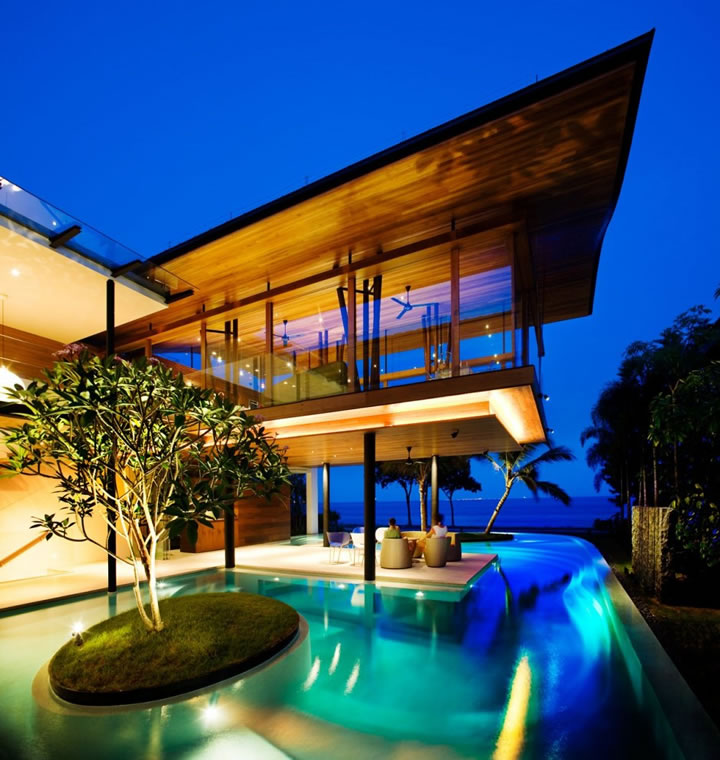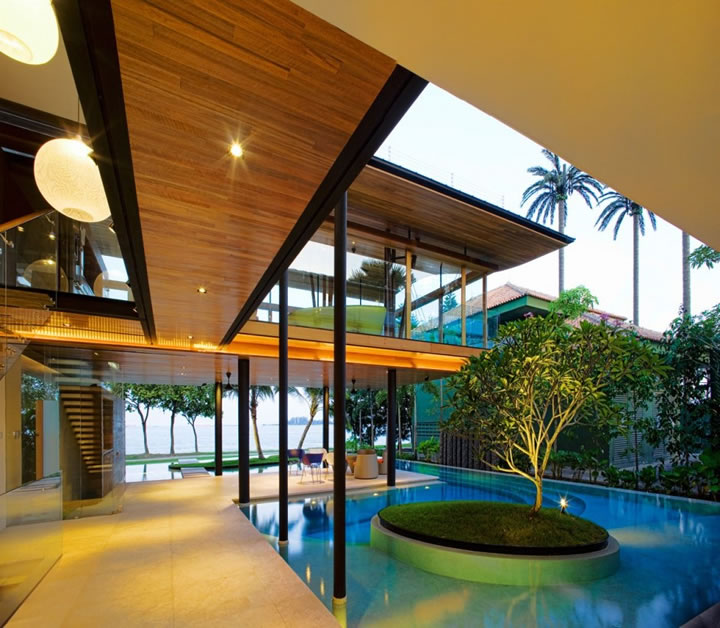 If there was a way to [tastefully] incorporate a deep end with a big spiral water slide, then this might just be my dream swimming pool. And while I'm at it, I think I'd add a little putting green area to the island and peninsula areas. (Hey, it's not tacky if it's my dream pool!)
The Fish House by Guz Architects via Contemporist.
0
Tags: Modern Home, Modern Swimming Pool
This entry was posted on Wednesday, July 7th, 2010 and is filed under
Modern Home Design
. Both comments and pings are currently closed.