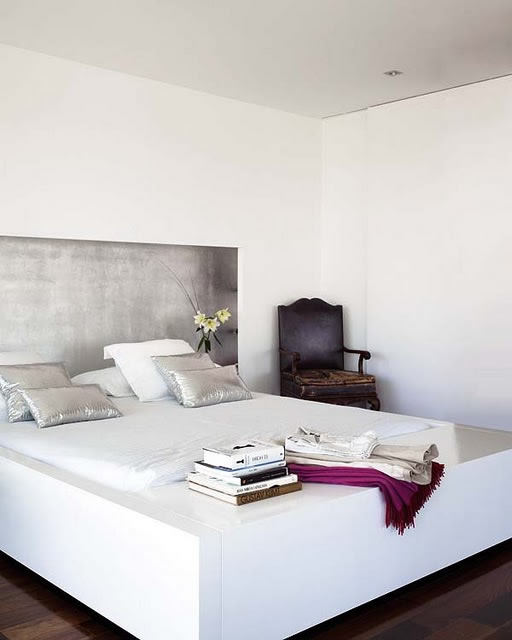 I'm loving this bed. The glossy white finish and the shiny metal headboard are rocking my socks right off. I'm assuming that is a built in storage area at the foot of the bed. If so, we're totally meant for each other. *sigh*
I've got a special treat in store or you lovelies tomorrow. Be sure to tune in!
Image from Nuevo Estilo via MBG
0
Tags: Modern Furniture, Modern Interior
This entry was posted on Thursday, January 27th, 2011 and is filed under
Modern Home Design
. Both comments and pings are currently closed.