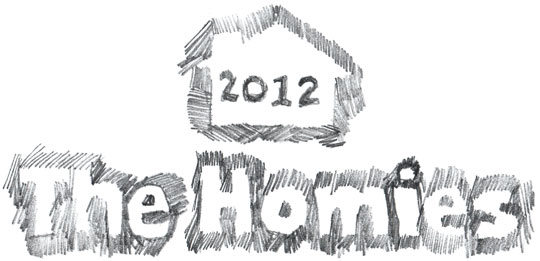 Well, what do ya know, we were nominated for a Homie award yesterday! (Which is terribly nice of you. Thanks!) I think we're a little late to the game as voting ends tomorrow, but that's okay. To vote you will need to register with Apartment Therapy if you haven't already. So, if you don't mind, head on over and vote for us!
Here's the link:
The Homies 2012
Thanks!
0
Tags: Modern Home Design
This entry was posted on Thursday, March 1st, 2012 and is filed under
Modern Home Design
. Both comments and pings are currently closed.