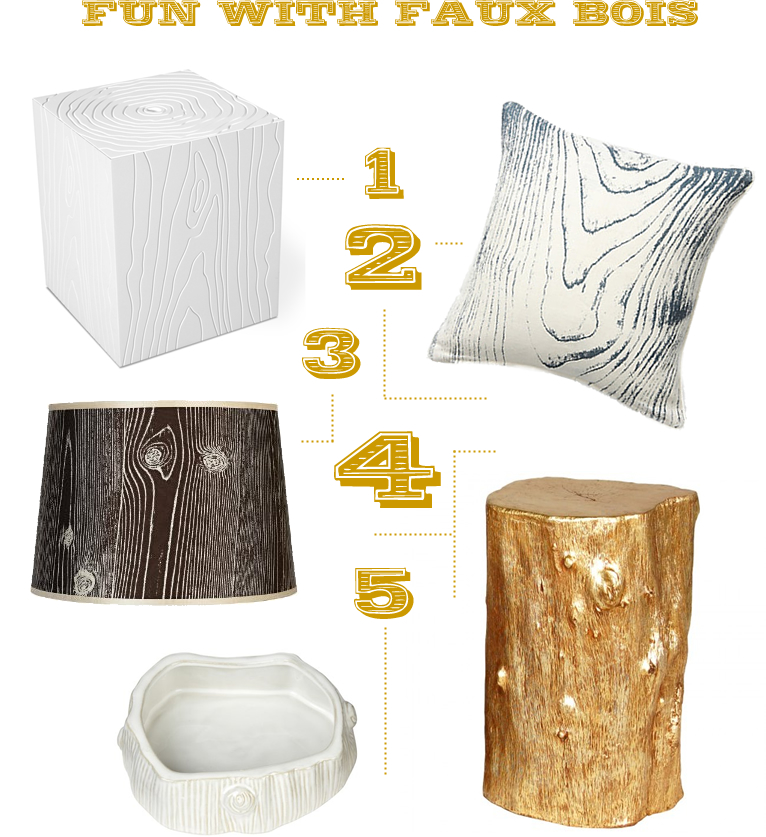 My latest ideabook is up over at Houzz. My theme this month is faux bois (pronounced "foe bwah"), a French term meaning "fake wood." It's a trend I really like and I'm happy to report it's still "growing" (haha) strong. My favorite faux bois accessories are items like #1 which feature grain patterns that are at once both simplified and exaggerated. They remind me of topographic maps. So, if you "wood" (my cheesiness can't be stopped!), go check it out.
0
Tags: Houzz, Modern Home Accessories
This entry was posted on Friday, March 9th, 2012 and is filed under
Modern Home Design
. Both comments and pings are currently closed.