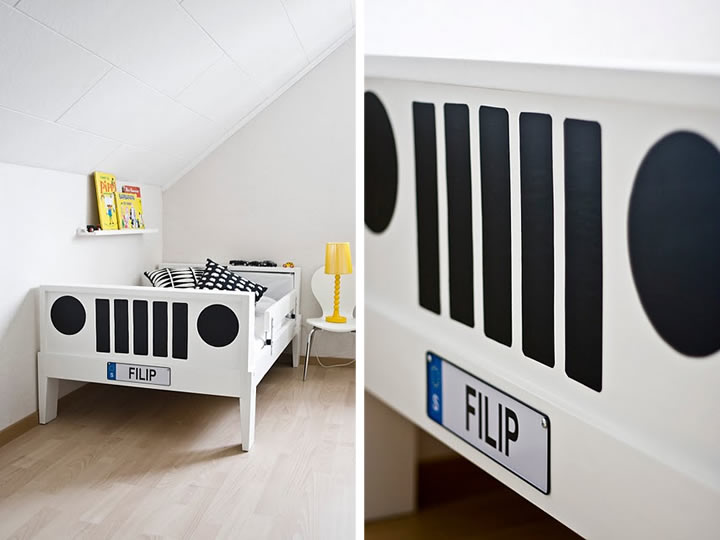 This is such a cute and simple Ikea hack. Using a Vikare bed (painted white) and her custom cut black vinyl decals, Anna created a sleek and modern little Jeep bed for her son. I think it's darling! I'm also loving the simplistic design of the room. Black + white with pops of yellow? YUM!
Via Ikea Hacker
0
Tags: Modern Kids, Modern Room
This entry was posted on Tuesday, August 3rd, 2010 and is filed under
Modern Home Design
. Both comments and pings are currently closed.