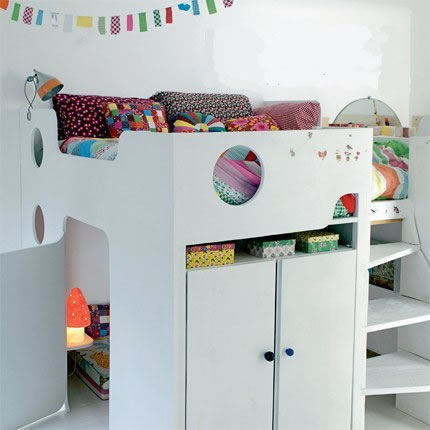 I love creative setups like this for childrens rooms. This room is shared by three kids in a small Paris apartment featured in Marie Claire Maison. The parents built the bed themselves and created separate areas sleeping, storage and play. I wish there were more pictures of this room!
0
Tags: Modern Kids, Modern Room
This entry was posted on Wednesday, September 15th, 2010 and is filed under
Modern Home Design
. Both comments and pings are currently closed.