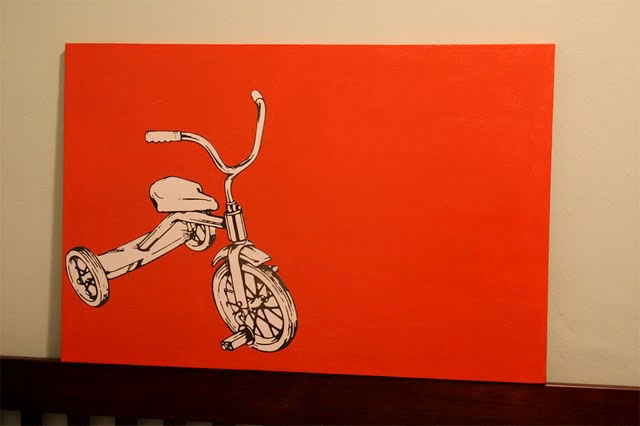 For those of you who aren't familiar with Stephanie Sabbe, she's a southern belle transplanted to Boston where she runs her own design firm. I posted about her chevron wall here. Girl's got mad DIY skills. Stephanie is expecting a baby boy very soon and has been sharing her nursery progress on her blog. The nursery is full of fantastic projects and she shares full instructions on each one. She even made her own crib sheets! My favorite is the pop art pictured above. You won't believe how easy it is to make!
0
Tags: DIY, Modern Art, Modern Home Accessories
This entry was posted on Monday, March 28th, 2011 and is filed under
Modern Home Design
. Both comments and pings are currently closed.