After we close on the house on Monday (yay!), we'll be homeless (not so yay…). Rather than spend the money renting a tiny apartment for just a few months, we've decided to take advantage of our new mortgage-less freedom and spend the summer traveling.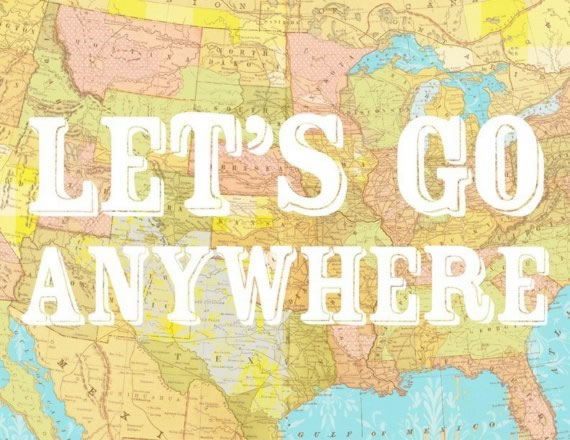 If you've been following the blog for a while now, you know we haven't started building yet. (And if you are new to the blog, welcome! You can read here and here to get yourself all caught up.) We're hoping to start construction on the new house late summer / early fall. Over the next few months, we'll be modifying our plans and engineering, applying for our variances and permits, finalizing bids, and closing on the construction loan. Should be an interesting experience doing all this on the road.
Print is from Katie Daisy's Etsy shop The Wheatfield
0
Tags: Modern Art, Our Modern Home
This entry was posted on Thursday, June 2nd, 2011 and is filed under
Our Modern House
. Both comments and pings are currently closed.