It's not too late for a Christmas recap is it? Not in my world!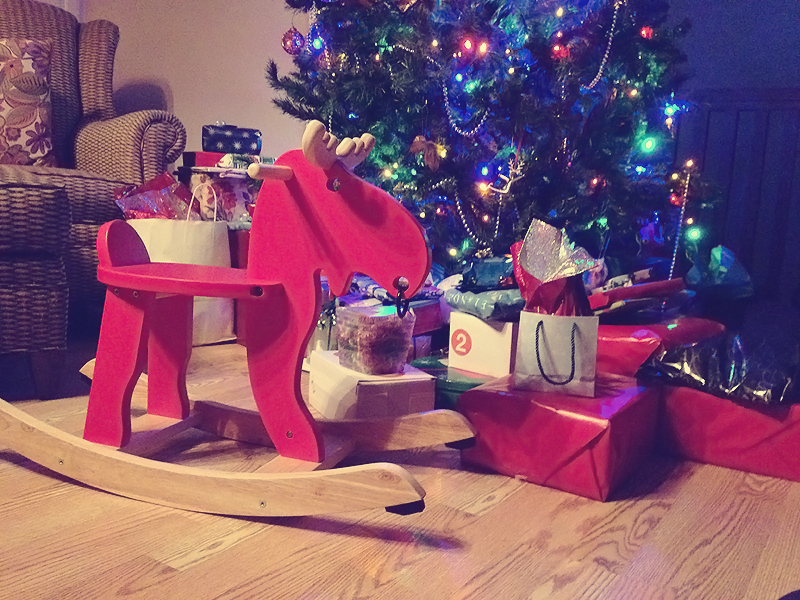 Christmas 2012 included lots of food, games, toys, and late nights. I think Christmas is way more fun with kids. We were as excited for them to open their presents as they were! 🙂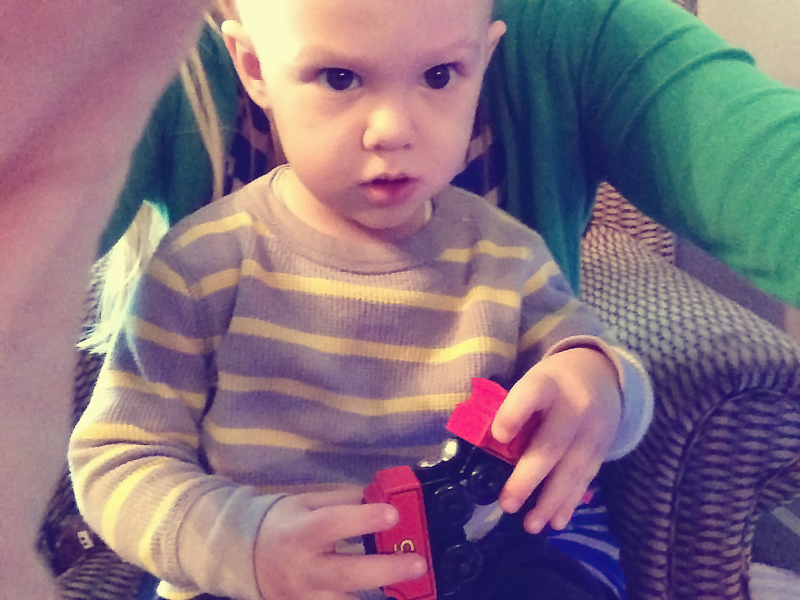 James – apparently the only toy we needed to get Memphis. He's obsessed!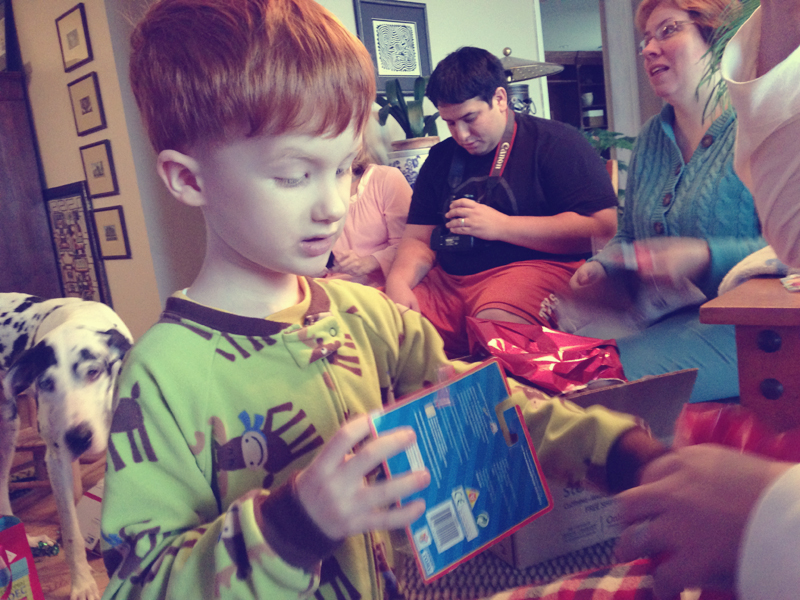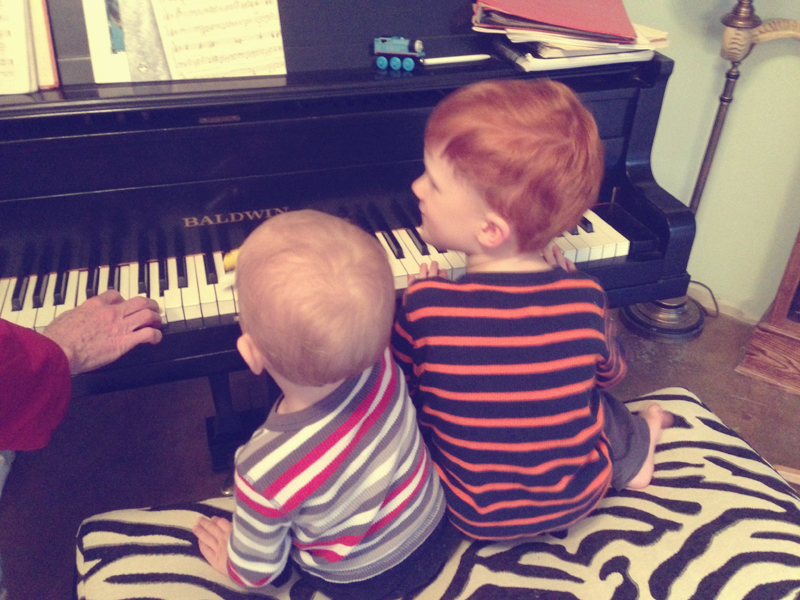 The boys love playing the piano with Grandma and Grandpa. Someday we'll get one of our own, boys. I promise!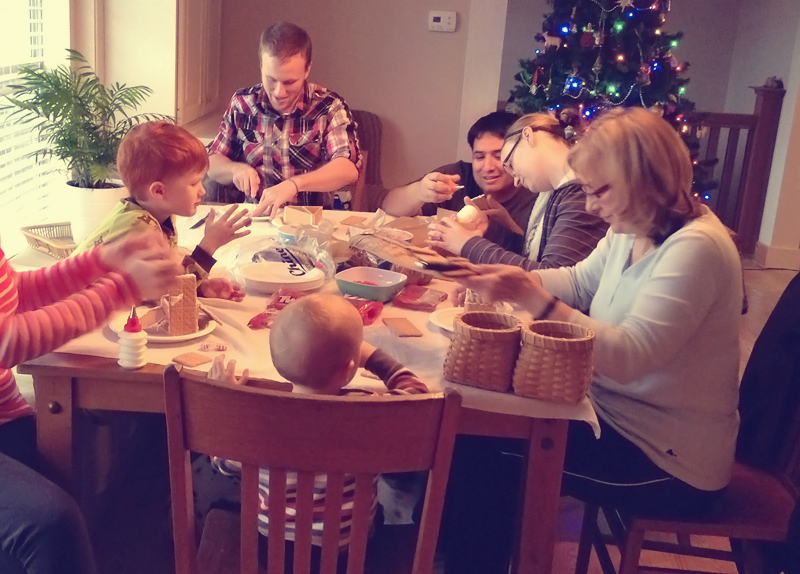 Traditional gingerbread house building contest.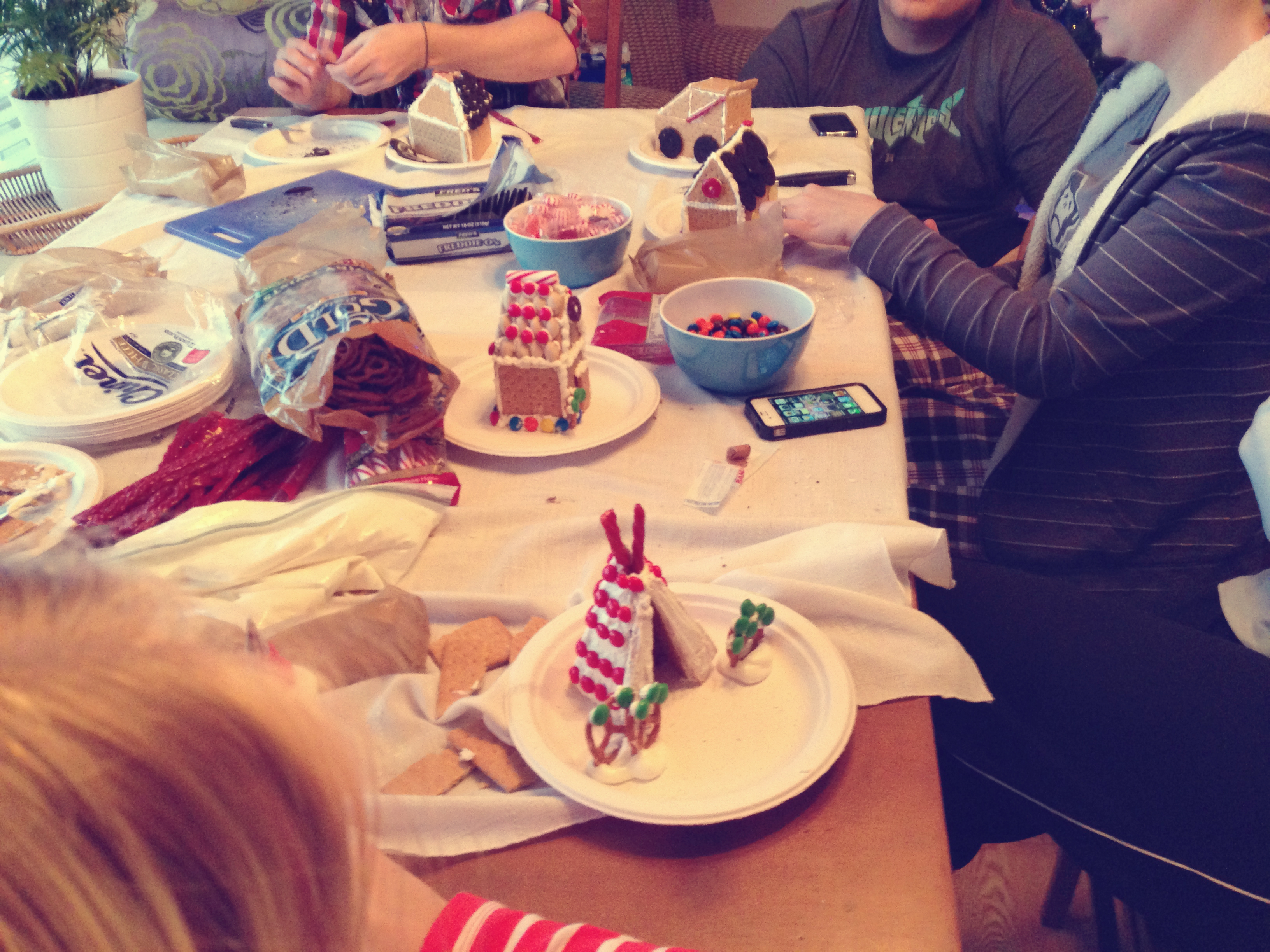 I built a teepee. It was awesome.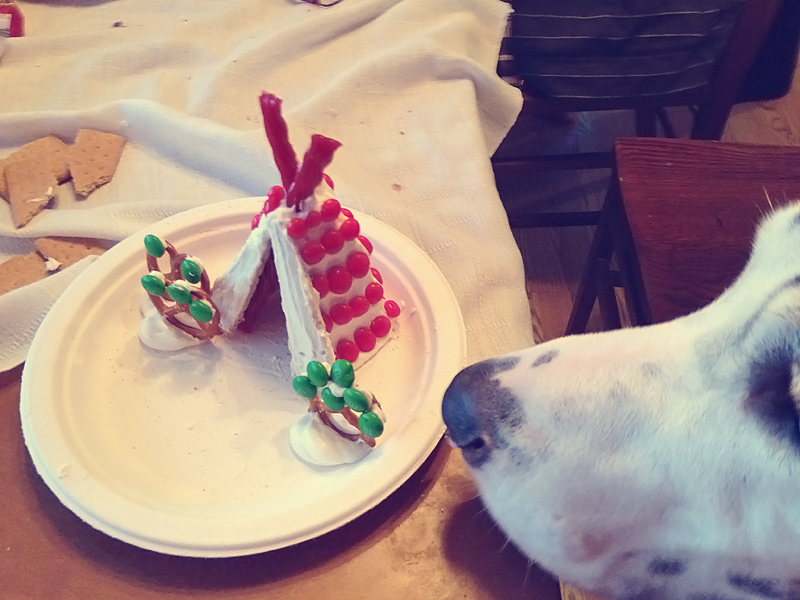 Kenzie approved.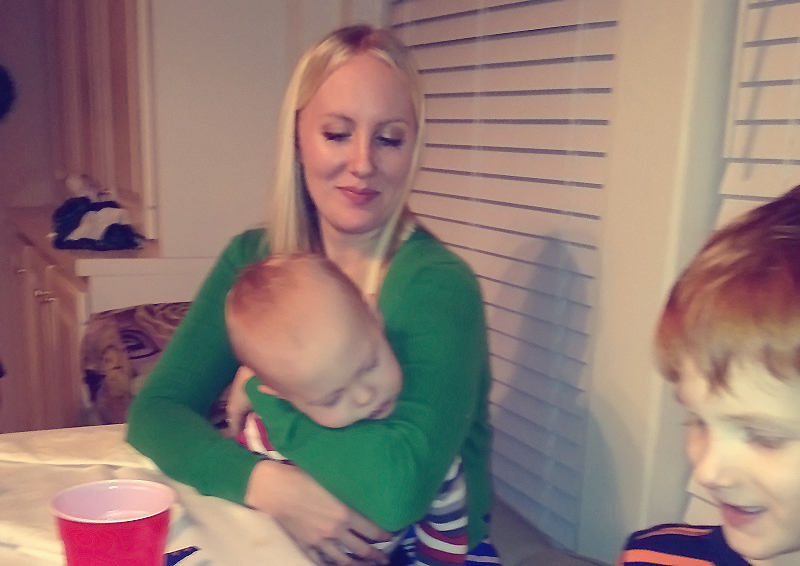 Memphis was out of control at Christmas dinner so I held him in a headlock until he passed out. Kidding! Christmas just had too much excitement for one little boy – he was out before the gravy boat made it's way over to us.
It was a very merry Christmas! We were sad that we had to cut the trip short for a work emergency. One of the joys of being self-employed I guess. I missed out on visiting with all my TN friends. Do any of you girls even read this blog any more? [cricket… cricket…] No? Well, regardless, I feel like I haven't seen ya'll in ages. Miss you 🙁