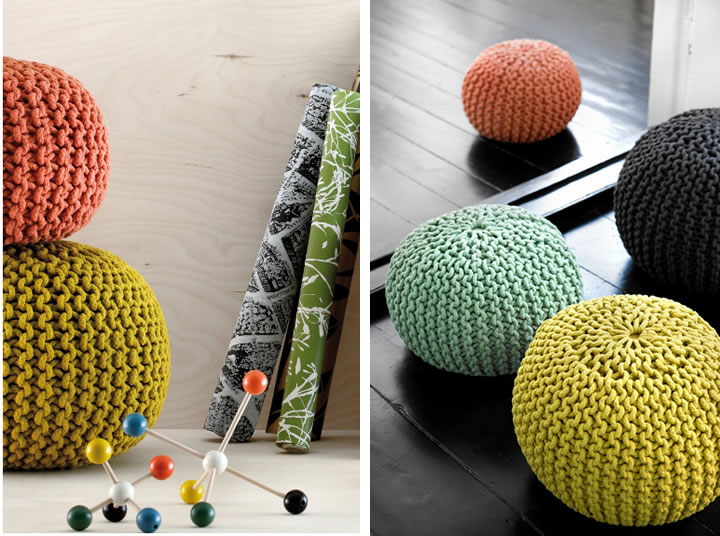 Ferm Living has a lot of cute stuff in their new spring line. I'm really excited about these colorful poufs! Starting at $94, they're definitely more affordable than the Flocks knitted poufs from Christien Meindertsm (which I love and really, really want!):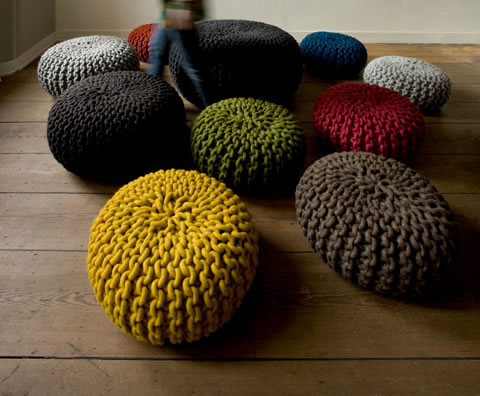 Aren't they gorgeous? But at $800 a pop for a medium they're outrageously overpriced! Yowza!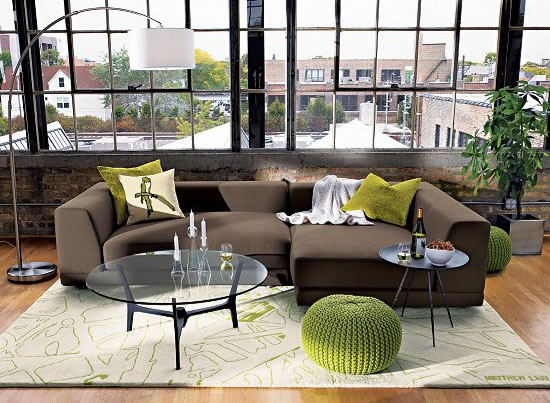 CB2 also has a knitted pouf available for $79.00. It's received good reviews, but I'm not sure how well it would hold up in the long run. (Bean bag filling always crushes down.) It's also only offered in one color and one size. I prefer a little variety. The Flocks Pouf is definitely my favorite so I guess I'll be saving my pennies and scouting around for a deal.