Brad and I were considering a modern rocker we found on Craigslist for the nursery, but we wanted to recover it. The chair has a slight concave molded  shape and I'd hate to spend the money to recover it so I wanted to see if/how we could do it ourselves. That's how I found this recovered egg chair. I'm always so impressed at any DIY upholstery project, but holy cow! (no pun intended) This one takes the cake!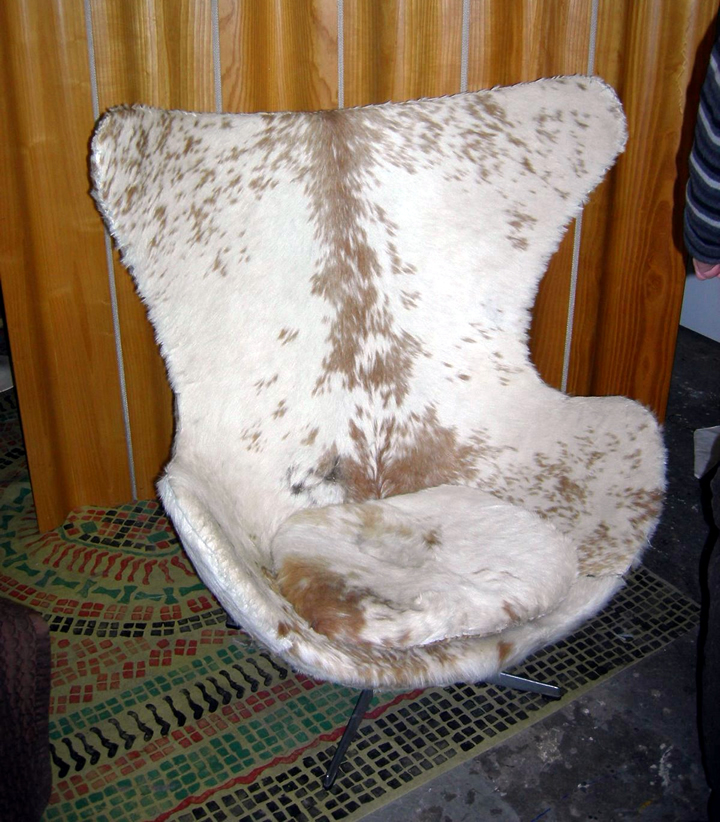 In total they spent about $200. The chair in cowhide sells for $15,038.00!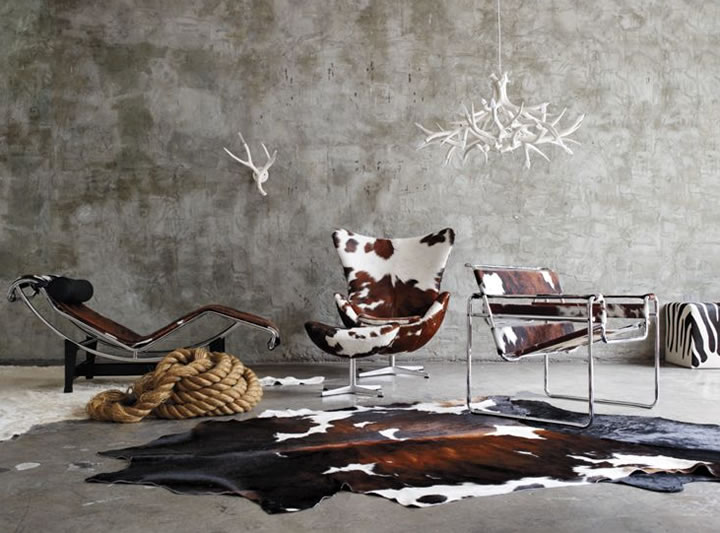 Image via DWR
Too bad there were no instructions. I also want to know how they scored an egg chair for so cheap. Lucky!! Read more about the transformation at Hip and Stingy.